Nowadays everyone is planning a pre-wedding shoot. The location of the pre-wedding shoot is dependent on the couple's choice. Someone likes the mountain, someone likes the castle, others like flowers, etc. The couple generally goes to Jim Corbett, Neemrana, Udaipur, Jaipur, Goa, Kerala, Dubai, Malaysia, Thailand whatever is in their budget. The cost of pre-wedding shoots comes from 1 lakh to 5 lakhs.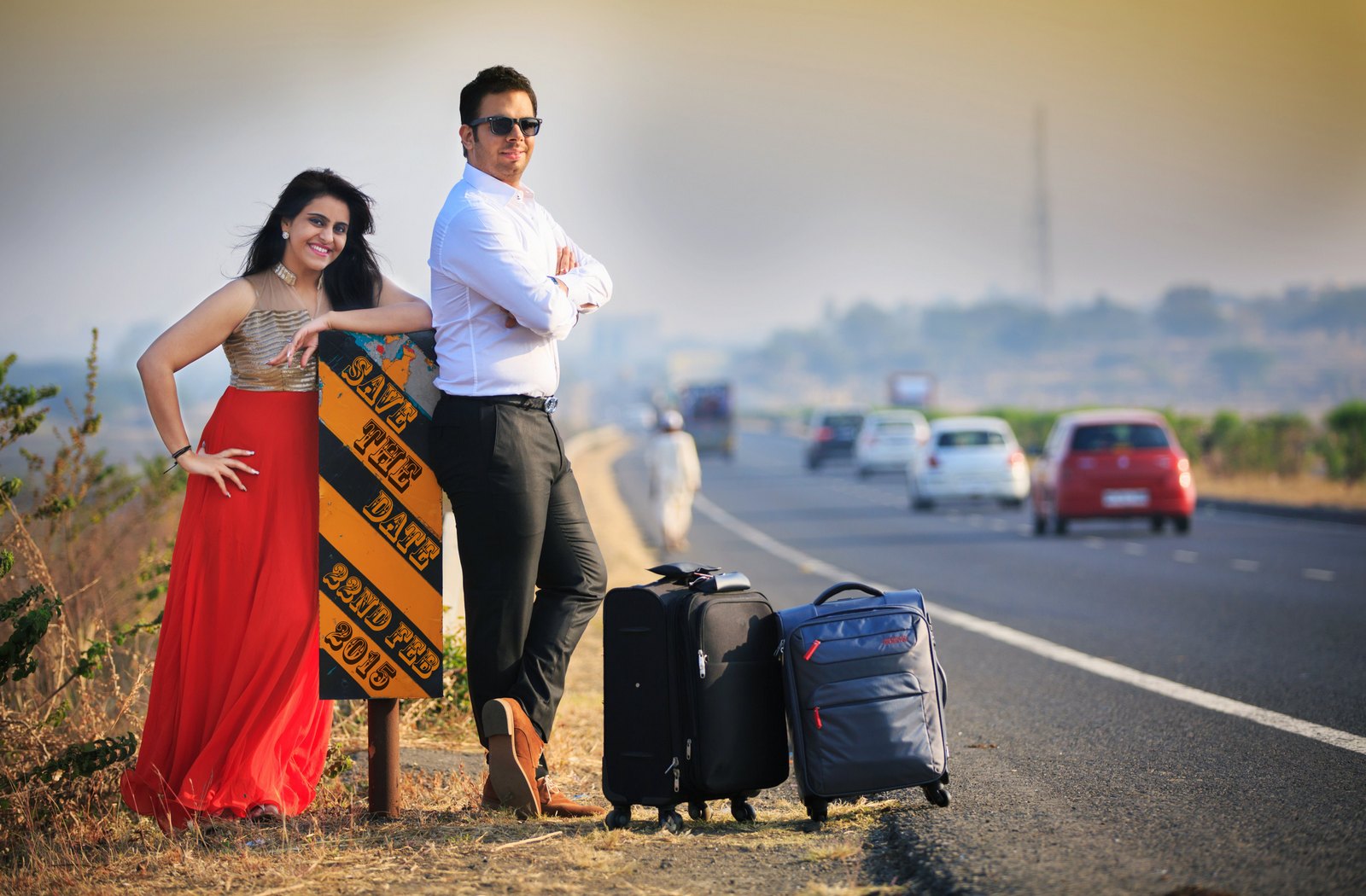 The craze of the pre-wedding shoot was very less than two to three years ago. But nowadays it's too much. The main Purpose of Pre-Wedding Shoot is that before the wedding, the bride and groom should be slightly friendly. In most cases, the photographer who shoots pre-weddings also shoots the wedding. Photographer 'Sagar Gupta', who does pre-wedding shoots, says, "Nowadays everyone has to shoot pre-wedding. The location of the pre-wedding shoot is dependent on the couple's choice.
Possible in Low Budget as well
For the low-budget shooters, we used to name the names of outdoor locations in Delhi's Lodi Garden, Humayun's Tomb, Nature Park and India Gate. But now the police is increasingly rigid and also commercial places are not allowed for the photoshoot without prior permission. In this case, as a solution to this problem, some of the studios have been opened in NCR, where couples pre-wedding shoots are set by putting a set like regular films. Nowadays, the taste of couples is also more towards sets because it is easy to shoot over. There is no tension in it, from shooting to costume until they are available. Because in contrary Lodhi Garden or Humayun's Tomb had a lot of trouble in changing the dress.
Video Shoot is also trending
Everyone's aspiration is that their love-story is projected like a Bollywood movie in front of everyone on the big screen. According to Wedding Photographer 'Sumit Arora', everyone wants to do a short film shoot, but this dream is not fulfilled. He explains, "All the people come and ask us to make a short film on their love story, which they can show to everyone on their engagement.
For example, they meet in the pub first, then propose, etc. - Although it is not possible to shoot at real location, we try to fulfill their demand on the set. For example, how they met in the café, picnics, talked on the phone, there was a romantic date. Although shooting a video is not just for everyone. Generally, only 2 out of 10 couples can shoot videos and most of them opt for the photoshoot.
Nowadays music videos are also in great demand, where couples are shot in slow-motion films. If they cannot shoot a video, they create a slideshow with the music of their photos.
For more interesting stories, Download the
Lopscoop application
from Google play store and earn extra money by sharing it on social media