The pilots of Indian Air Force were in the custody of the Pakistan Army. Now he has come back safely to India. From this present, an old story has been remembered.
Unfortunately, in the India-Pakistan war of 1971, 16 air force pilots of the IAF went into Pakistan custody. He was kept in a dangerous prison in Rawalpindi as a prisoner of war. Three of them had done the most dangerous Prison Break in history. This story is about the same event.
Group Captain Dilip Parulkar made a plan and included Flight Lieutenant S. Grewal and Flying Officer Harish Singhji are included. However, the war was over, they were in the custody of Pakistan as a prisoner of war. But Dilip Parulekar believed that the war would not end till he would return to his house.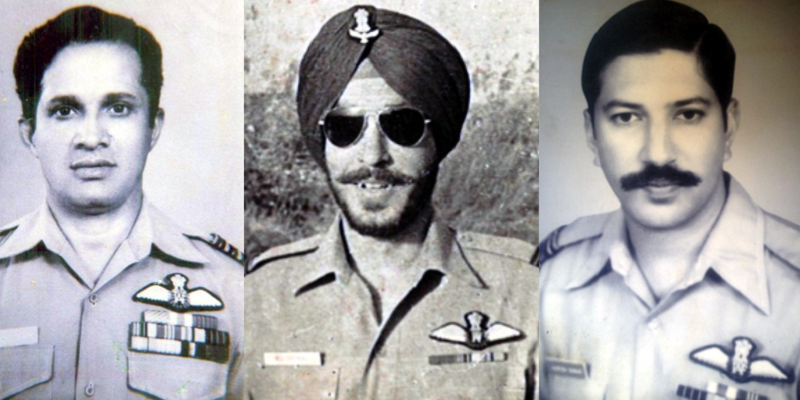 Meanwhile, a warrior prisoner has died in India, so it was also fear that it would affect its Indian soldiers in captivity in Pakistan. Dilip Parulkar, along with the two friends, dug a pit and went out of the jail wall. Within a few hours, he was in Peshawar.
If they go towards India, they have to go through two tablets of swords. That is why they thought it was better to proceed in the direction of the north. After seeing the map, they found that just 34 miles from there, Afghanistan-Pakistan border near the city of Torkham.
He had saved the allowances received as a warrior prisoner, and with the help of his, he reached Jamrud soon after catching a bus and a copper. From there, they had to go to Torkham but they don't suspect, therefore, they started taxiing to go to the last station Landi Khana on the map and made a big mistake here.
In the interview given to the Indian Express, the three said that the Landi Khana mentioned on the map used to be in the British era and was closed in 1932. When he was talking to the taxi person, a Tehsildar standing near him suspected him and took custody of the three.
Dilip made another plan to escape, and he told Tehsildar as a Pakistani Air Force jawan and entangled in a lot of things, persuaded him to talk to the Pakistan Air Force Station, Lahore's ADC. On the phone, Dilip Parulkar confessed ADC to Phillip and ADC ordered Tahsildar to leave them saying by saying that all three of them are his own men.
However, they were again caught again, and only three miles away from the border ended their journey and they were sent back to Peshawar. Three months later Zulfikar Ali Bhutto, the then Pakistani national, ordered the release of all the prisoners.
Those people came back to India on December 1, 1972, but before that, the story of their escape from jail had come to India. Taranjeet Singh is also making a non-negative film on this story.
For more interesting stories, Download the
Lopscoop application
from Google play store and earn extra money by sharing it on social media