The Narendra Modi government on historical Monday scrapped Article 370 and also passed a law in Rajya Sabha for bifurcation of the state into two Union territories. The issue which was left for the generation to face was finally resolved in such a dash that anyone would have actually anticipated. While everyone welcomed the historical decision there might still be confusion about how it happened?
Here is how the article was scrapped? What does the scrapping of article mean for people of Kashmir? How will it affect the lives of other citizens?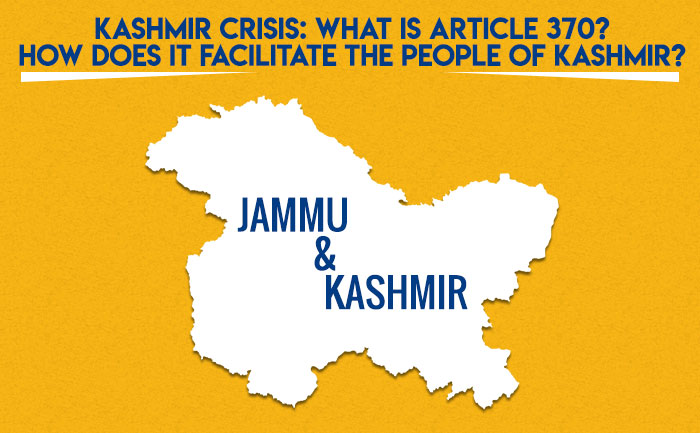 According to article 370 of the Indian constitution, the state of Jammu and Kashmir was given special status, which means that any law passed in other parts of the country did not affect the Kashmir and the state has its separate constitution and flag as well.
How was the article scrapped?
Sub-clause three of article 370 says that if someone wants to scrap the article, the constituent assembly of the Jammu and Kashmir, which was the body of representatives elected for the formulation of the constitution of the state, was empowered to make that decision by the declaration of the President?
So how was the article scrapped when the assembly was dissolved in 1957? A change of words of the constituent assembly was made to the elected representatives of the state and this was done through the president which means that the state representatives had the authority to scrap the law. There is however another twist to the story. The state has been under the president rule since June 2018 after the state plunged into the political crisis which meant that it was the president which was empowered to take that decision. Thus, the order was passed by the president to scrap Article 370.
What is Article 35 (A) of the Indian Constitution?
Article 35 A of Indian constitution granted the special privileges to the permanent residents of the state under which:
· No one could own a public property except the permanent residents.
· No person could obtain a job if they are not permanent residents.
· A women could only marry the residents of J&K, otherwise, the children of the women would not be given any property rights.
How would it change the lives of people of Kashmir?
· As JSW Group Chairman Sajjan Jindal says the scrapping of Article 370 would end to the terror groups existing in the state and would bring peace, prosperity and new hope to the people of the state.
· It will also end age-old discrimination to the women of the Jammu and Kashmir, who could not marry outside the residents of the Kashmir.
Here are a few mixed reactions of the people after scrapping of Article 370
For more interesting stories, Download the Lopscoop application from Google play store and earn extra money by sharing it on social media.