If there's one show that's shows death and devastation in the most glorified way, it's Game of Thrones. And so far, the arrival of season 7 has not disheartened (Arya, you badass).
But violence aside, is it just us that actually, REALLY wants to think that in between takes, the cast is having a right hoot?
Well, we're pleased to report that amid the puking, pranking and full-frontal nakedness, GOT has much more to offer-
Here are 5 hilarious things that happened behind-the-scenes on the Game of Thrones set (don't worry this doesn't contain spoilers).
1. Emilia Clarke vomited while eating a horse's heart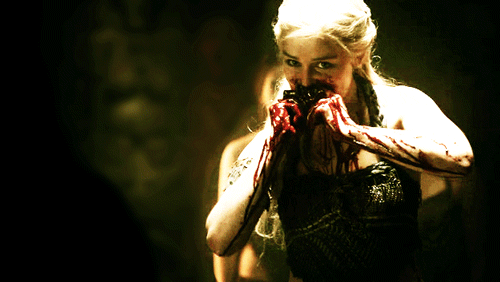 Eww..but you can't always blame her, right? It was Emilia's very first scenes as Daenerys Targaryen aka the Mother of Dragons and to make her character powerful she had to chomp down on a counterfeit stallion's heart. And what happened next wasn't exactly surprising.
She told to a leading newspaper "It was very helpful to be given something so truly disgusting to eat, so there wasn't much acting required," the actress also quoted "They made the heart out of solidified jam but it tasted like bleach and raw pasta. I ate more or less 28 hearts throughout the days we filmed that scene. Luckily, they gave me a spit bucket because I was vomiting in it quite often."
2. Khal Drogo wore a feathery cherry sock on his love sword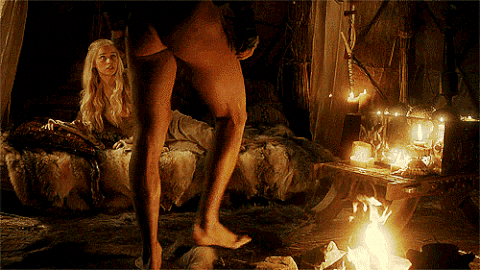 He might look like the well-built and quiet type, but Jason Momoa (the guys who play creepy/sexy Khal Drogo) was funny behind-the-scenes. Talking about THAT sex scene between Daenerys and Drogo in season one, Emilia Clarke revealed on The Graham Norton Show that her acting colleague chose a cute niche to prop up to swathe his manhood.
"So clearly there's nakedness and you kind of have to try to ease the mood," Emilia said.
3. Emilia Clarke leg got jammed to a toilet seat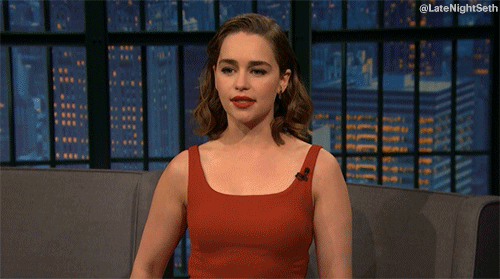 Dealing with sham blood on the rags is no mean feat, and it sounds like Emilia learnt the difficult way after a filming a particularly ghastly episode
"The false blood was actually, really sticky," Emilia told Jimmy Kimmel. "So I was covered head-to-toe in the fake blood. And I'm continually sticking myself to myself or to other things. And it just stays sticky for quite a long time."
And it wasn't until she nipped to the loo that tragedy struck. "There's an instant when we were filming it that I left and I was trapped in the toilet," she recalled.
4. The cast had to cut down their bar splurge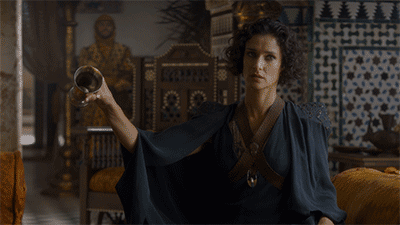 We visualize that working on Game of Thrones must be pretty random, considering the truth that the creators frequently slay off core characters without batting an eyelid. So, what do the team do each time one of them is shown the door?
"There's always a lot of drinks at the bar," Sophie Turner told a leading magazine "But by now we're so used to it. We used to have big things when other folks died. But there are so many citizens who expire now, we're like, 'Can't truly afford it, man. We've been out every night'." visualize the hangovers.
5. Maisie Williams fell out with her horse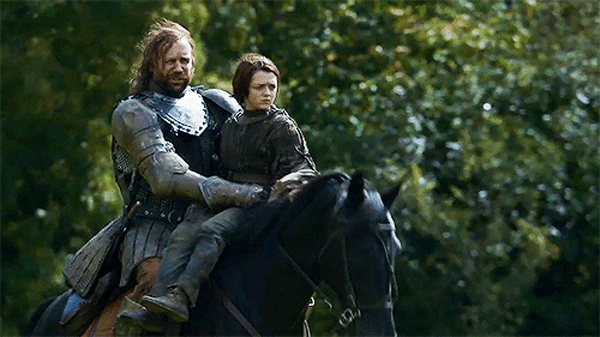 When they first begin filming in Iceland back in season two, the team used resident Icelandic horses. They were only the size of ponies, but they still managed to cause mayhem with the cast.
Speaking to a leading newspaper actress Maisie Williams aka Arya Stark remembered one fussy scene when her equine friend didn't want to play ball. "I kind of fell off the horse and my foot got caught in the reins," she revealed. "It was actually funny, actually. My leg was caught up by my ear, and I was like, 'Oh, brilliant'." [Laughs.]Humorous?! We'd be bricking it. We told you she was a badass.