Your username or email address

Log in
Enter the email address for your account and we'll send you a verification to reset your password.

Aamir Khan, Kangana Ranaut and Rani Mukerji's AWKWARD pictures!

Check out Kangana Ranaut, Aamir Khan and Rani Mukerji's funny pictures

posted on 03/12/2018 17:00:56
Stars are usually very particular about their image and are seen posing for the shutterbugs on most occasions. Is that the reason why we don't see their candid pictures more often? What we call as 'candid' could be, well, awkward for them, but we can't really help it. When you attend an event and have hundreds of photographers clicking you all the time, you might expect some unexpected pictures. In other words, pictures that are clicked at the wrong time. Like every week, this week too, we have a set of pictures that made us go LOL. Curious to know what we are talking about? Let us enlighten you further…
Kangana Ranaut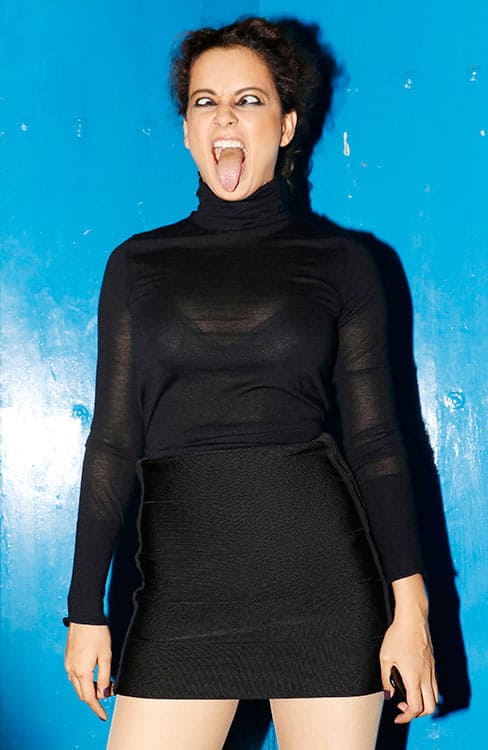 Kangana Ranaut will soon start shooting for Ekta Kapoor's Mental Hai Kya and the picture resembles the title of the film very well. Expect the unexpected when it comes to Kangana and you'll be in for treat always. She's wacky, funny and doesn't care a damn. These are just one of the many reasons why we love her so much.
Aamir Khan
A good picture clicked at the wrong time for Aamir Khan. The actor was present at a book launch event, when he was asked to address the media and it was just a case of bad timing for him. No more explanation needed.
Rani Mukerji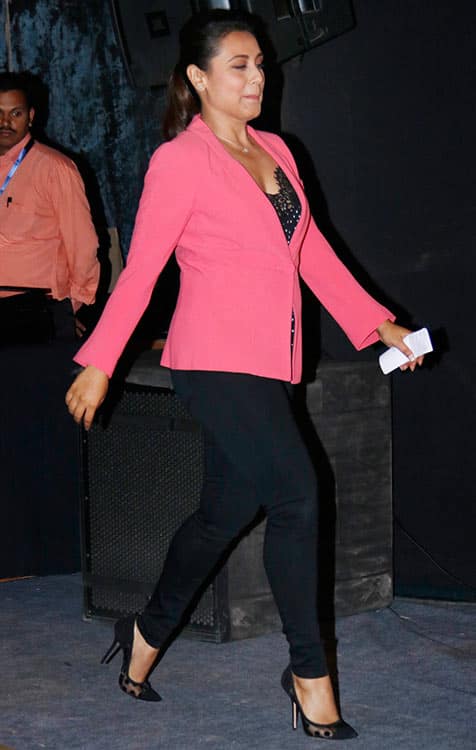 Why was Rani Mukerji in such a hurry? Was she rushing somewhere? Things done in haste often land you in trouble. Well, it wasn't really trouble but an awkward picture list for Rani Mukerji.
Sidharth Malhotra
Sidharth Malhotra unveiled the new collection of Pepe Jeans amidst a huge crowd gathered to cheer for the actor. What was a mere dance step for Sid turned into a awkward picture for us. Do you guys agree with us?
Ahan Shetty
Suniel Shetty's darling son is yet to make his Bollywood debut but is busy making headlines already. His numerous outings with girlfriend Tania Shroff are the reason why he gets all the attention and shutterbugs are compelled to follow him. Getting attention is a good thing but it's also the cause of such awkward pictures. Well, as they say, everything comes with at a price.
Add you Response
㑼
Aamir Khan, Kangana Ranaut and Rani Mukerji's AWKWARD pictures!